I know I don't celebrate Christmas and I don't expect Santa Claus to give me what I want for Christmas because (obviously) he doesn't exist. But, of course..everybody has their own list of wishes and goals that they want to achieve, no? I sure do and it's all about perceiving it, rather than hanging a sock on the wall of the fire chimney and wait for Santa to put gifts in it. :D
This is my wish list. Not a rant list...
1.
My reserved Handmade Stratocaster, for next year (No, not a Fender :( )
2.
My ambitious will to collect MIJ (Made In Japan) BOSS effect pedals
3. Ibanez TBX65R. A high powered solid state amp at 65wattage power. More than enough for my bedroom to blast the neighbourhood. Best thing is, it has a sweet 'Reverb'.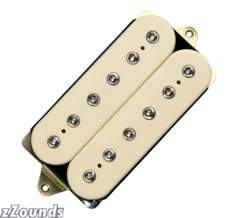 4. Dimarzio DP100 (Super Distortion) humbucking pickup. Wonder if this would be great on the Stratocaster even after I put a coil-tap setting on it. Great for drop-tunings too for a passive pickup!